29 November Happy Sint Pannekoek!
20 Nov 2018
The 29th of November it is a party once again! Just like last year, we will be celebrating Sint Pannekoek with everybody starting at 19:00, with lots and lots of pancakes and friends! Please give us a heads up if you like to join (so we can go grocerie shopping only once :)) on to our Slack or IRC.
Last year we baked pancakes for about 4 hours, Everyone really enjoyed eating pancakes and placing pancakes over their heads. Sounds strange doesn't it? Well, it's a very old Rotterdam tradition and we'd like to celebrate it by basically eating lots of pancakes. Yep. It's the best tradition there is. And nobody will ever change our tradition.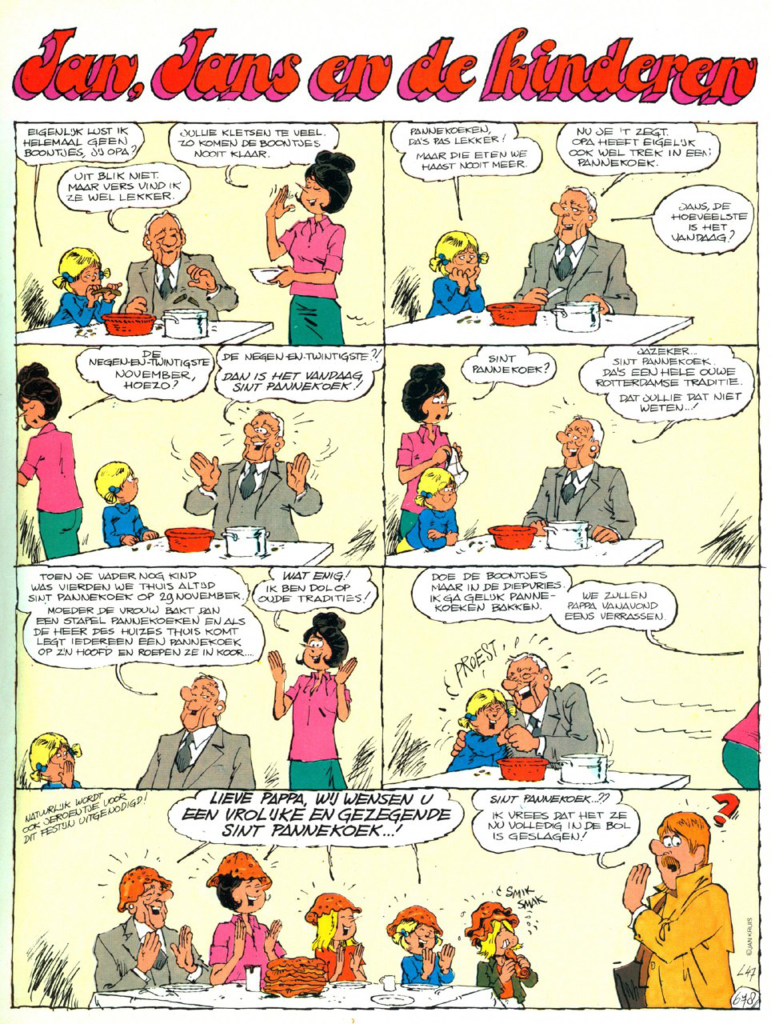 PS: help baking pancakes is very welcome!