Join NodeSchool #9 and win a ticket to AmsterdamJS!
21 Apr 2018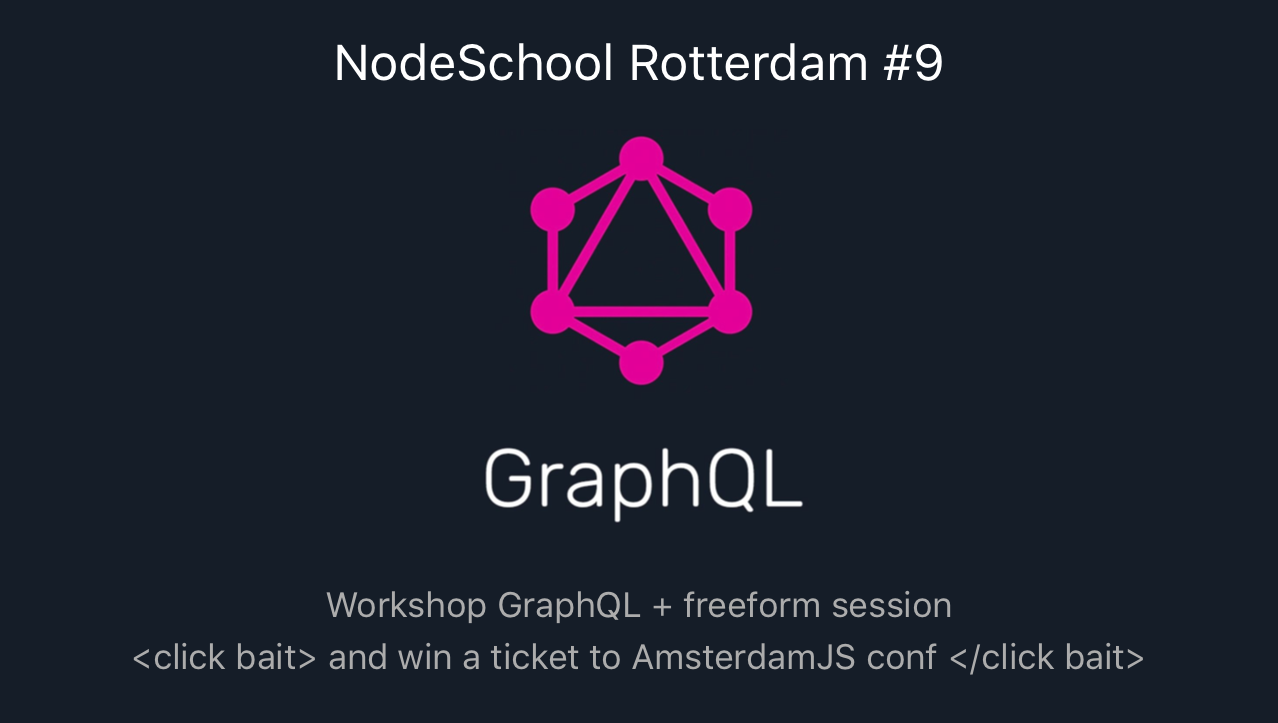 It's been a while, but we're back! Our space had some renovation, which now allows us to do a workshop downstairs and a freeform upstairs if you want.
Workshop
Instead of creating a traditional API using REST (a way to create a webserver and serve data to a website), we'll be looking at GraphQL. This is a technology that has been picked up by larger companies, which allows you to do actual quering of your data.
Don't worry if you didn't really get that! We'll be able to help everyone out, whether you're a beginning with programming or somebody that already start doing NodeJS development.
Freeform
Want to show of your project? Or need help with your project? It doesn't need to be related to GraphQL - but that would be nice. Talk, learn and do projects with others.
Check the site for more information: nodeschool.io/rotterdam